The New York Daily News has just written a piece in their
fashion column
 about Mary Kate and Ashley Olsen's successful upscale line
Elizabeth and James
, which we just happen to carry at
luxe apothetique
. 
Most celeb-owned brands haven't been doing so well lately.  Lauren Conrad has put her designs "on hiatus" for the time being, Mandy Moore's Mblem line of clothing has folded, and Victoria Beckham's overpriced jeans have become somewhat of a joke.  The economy is in bad shape, but so may be their designs. 
But the economy hasn't seemed to affect Mary Kate and Ashley's
Elizabeth and James
.
Ken Downing, a senior VP fashion director, calls the line a "bright spot" for retailers, explaining,  "The twins have really done an excellent job on making the product a star."
Lots of celebrities love it just as much as we do at
luxe apothetique
!
Vanessa Hudgens and Jennifer Garner wearing Elizabeth and James tops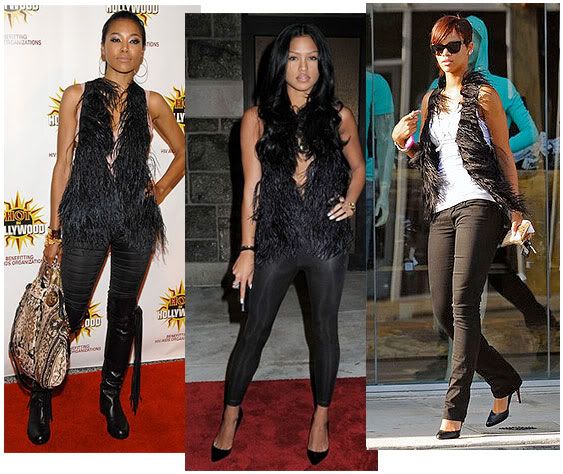 Rihanna and singers Amerie and Cassie wearing Elizabeth and James vests
Lauren Conrad in an Elizabeth and James sundress
At
luxe,
we have gorgeous pieces from their new spring line, like must-have maxi dresses and ombre plaid shirts that will look super cute with shorts over the summer!
We also have other lines that are similar to
Elizabeth and James
and are still big sellers here at luxe, like
Rory Becca
,
Milly
, and
Rachel Pall
y
. New shipments come in about three times per week, so check back with us every so often!
-Morgan